Why Maxfit Is the Best Jet Ski Riding Glove…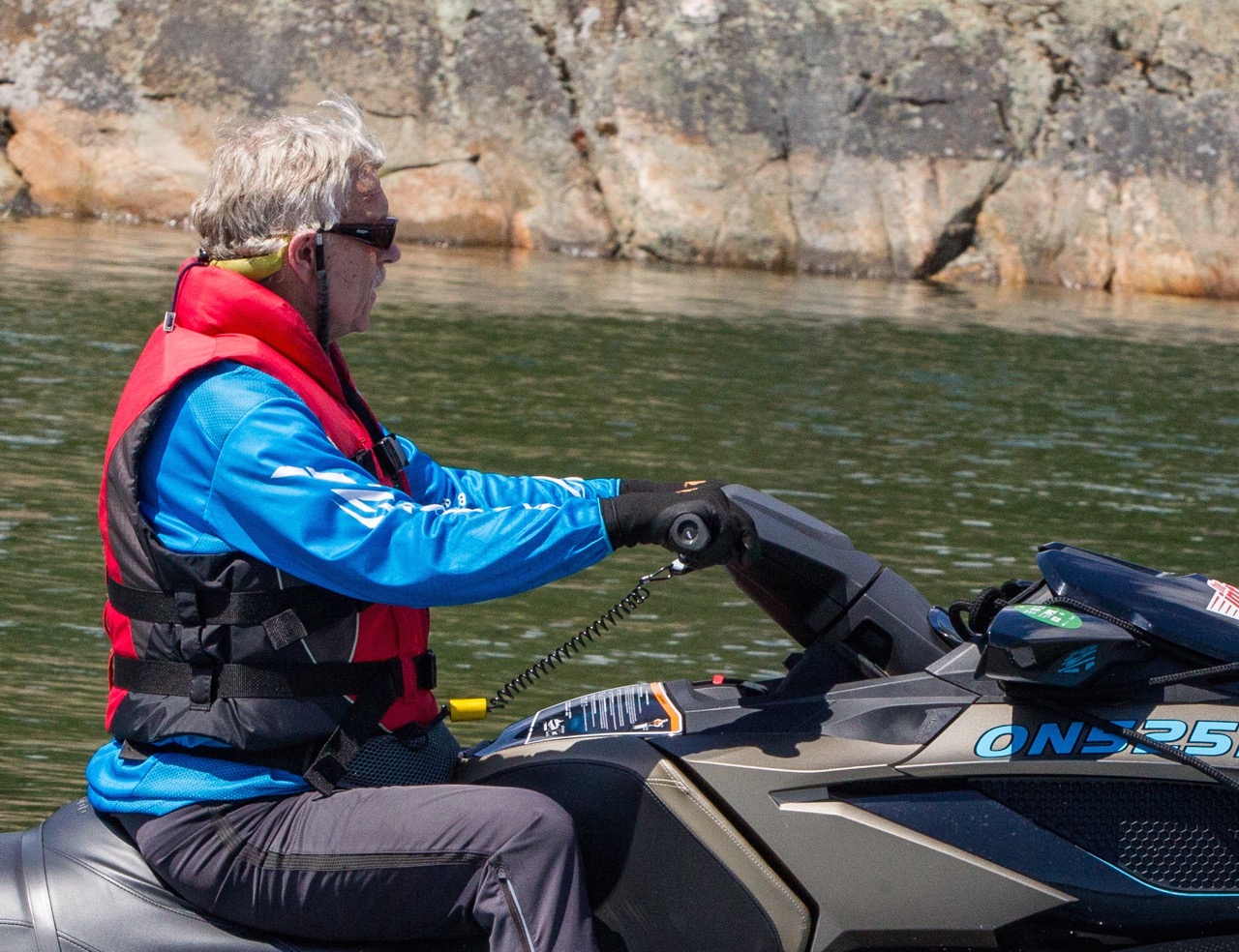 ---
---
I've tested a variety of different options trying to find the best jet ski riding glove for Sea Doo tours. But the first question to answer is why do I need a pair of gloves to operate a personal watercraft on my PWC adventures?
After countless hours on the water in a range of different weather and wave conditions, I decided that my hands need special attention. Sure, all PWC riding gear is important, But think about it…to operate a Sea Doo, jet ski or waverunner PWC properly, your hands are pretty much always on the handle bars, both to work the controls and to hang on.
Best Jet Ski Riding Glove Protects from Elements
In this position, the backs of the hands are fully exposed to all of the elements all of the time on a Sea Doo ride. Meanwhile, the palms are always in squeeze-friction contact with the handgrips. It's not like you can move your hands into a pocket if the backs start sun burning, or skin becomes wind irritated, or blisters form on your palms, or they simply get cold. And as anyone who has ever done any rain riding knows, those droplets can feel like needles on uncovered flesh. So protection is one good reason to include the best jet ski riding glove available with your PWC riding gear. But that's not all…
Best Jet Ski Riding Glove Provides Great Grip
Another important characteristic the best jet ski riding glove must have is good grip. Bare hands and handgrips often get wet and can be slippery. A sure grip is important not only for proper PWC operation, but also for confident control in tight manoeuvres and fast turns. To say nothing of assisting the operator to remain securely and safely seated on the jet ski.
Best Jet Ski Riding Glove Allows Skin to Breath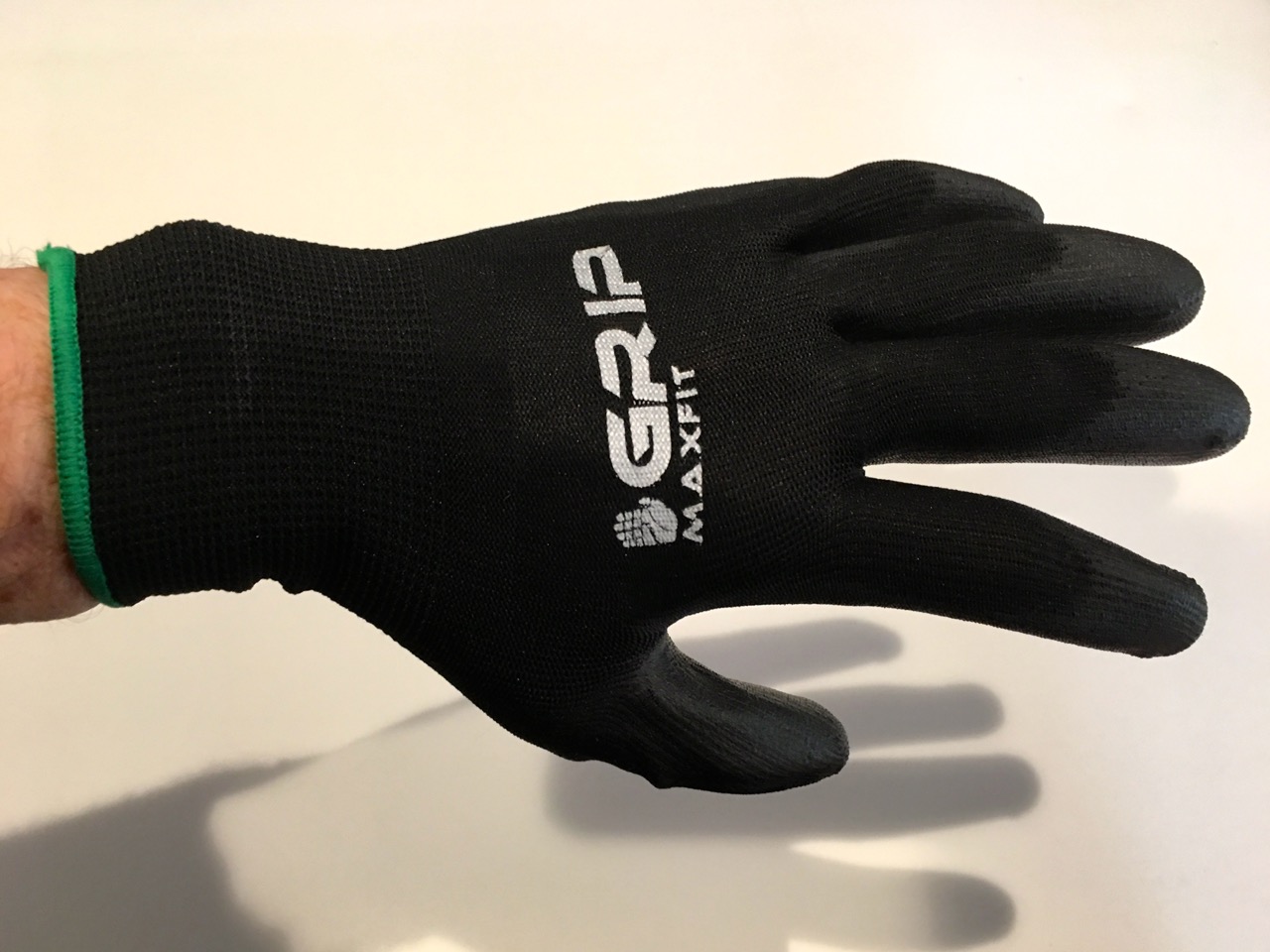 I've found that most gloves purpose-made for personal watercraft riding don't breathe enough. They can also tend to feel clammy from perspiration. In some conditions, I've found this results in itchy or irritated skin. So I went looking for a best jet ski riding glove with breathable protection that combats perspiration and allows sufficient air circulation.
What About Traditional PWC Gloves?
Traditional full-finger PWC gloves often make it more difficult to feel and grip things. These include items like smart devices, rope knots, sunglasses, camera, gear zippers, PFD buckles and money or credit cards when paying for fuel at a marina – but it's inconvenient to always be taking gloves off. Same goes if you have to do any emergency repairs on the water.
Half-finger PWC gloves are better in some regards. But while leaving part of your digits uncovered for better feel, the trade off is no protection. Moreover, I've always found this style harder to peel off. Both kinds of these PWC gloves can also be hot on the hands on steamy days. So what to do?
Benefits of Maxfit Best Jet Ski Riding Glove
I tested a pair of ultra light Maxfit Grip gloves on multiple Sea Doo tours. Originally designed for utility purposes, Maxfit has expanded its usefulness to many other activities. That's because of its reputation for remarkable grip (even in wet or oily conditions) thanks to a patented, NeverSlip® polymer coating on the palm and fingers. Maxfit's also known for exceptional breathability, touch sensitivity, dexterity, quick drying properties, plus comfort & fit. All of these attributes appealed to me, so I wasn't surprised when Maxfit passed my testing with flying colours for personal watercraft use.
Maxfit's Thinglove™ technology fits like a second skin and the skin-friendly absence of latex, rubber or neoprene makes them easy to wear during long days of PWC riding. And boy, do they grip – in fact, we also use a pair at home because they make opening new bottles and jars a breeze.
Maxfit Super Hydex is the standard glove I wear for jet ski riding. It comes in black and is available in small (white cuff), medium (yellow cuff), large (blue cuff) and extra-large (green cuff) sizes, but don't buy a pair that's too big – they're stretchy and you want a snug fit.
In my estimation, Maxfit is the best jet ski riding glove available because it more than meets all the challenges my hands meet on a Sea Do tour. And that's one less thing to be concerned about! So add a pair to your PWC riding gear today.
If you enjoyed this post, check out my other riding tips…
The tips and advice in this article are the opinions of the author, may not work in every situation and are intended only for the convenience and interest of the reader, who has the personal responsibility to confirm the validity, accuracy and relevancy of this information prior to putting it to their own use.

Like This Post? Follow Me on Facebook!