Keep Your PWC Riding Gear Dry …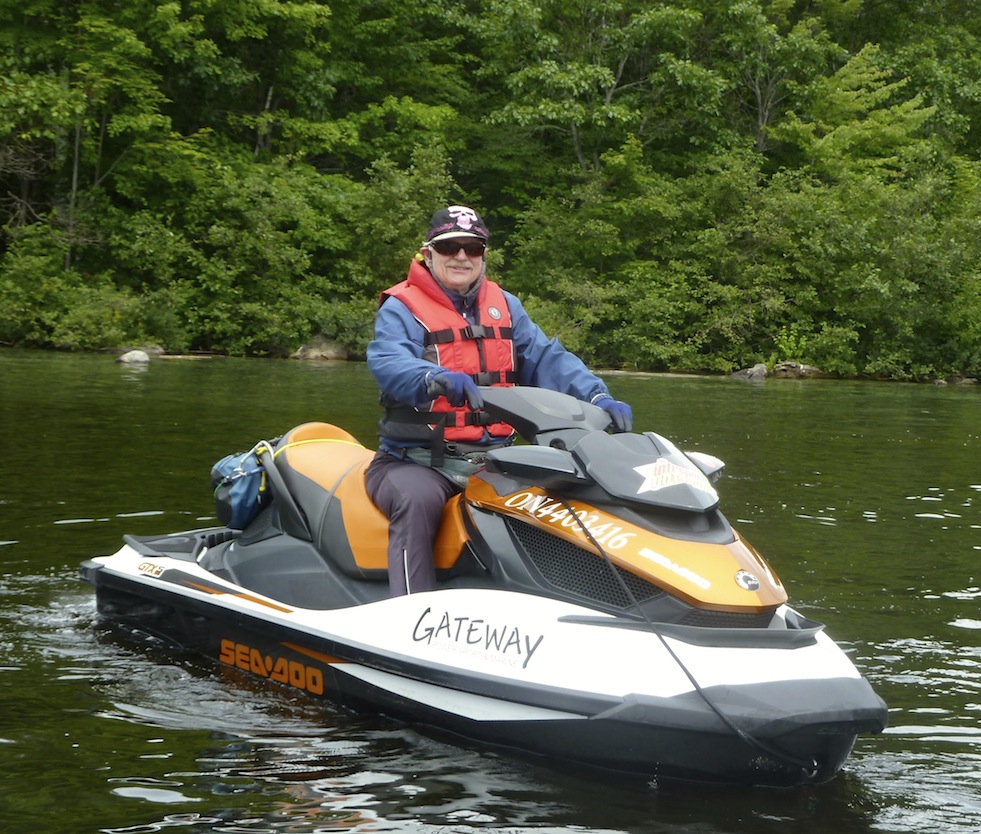 ---
---
Both experienced riders and beginners need waterproof bags when embarking on a multi day, self guided tour on your Sea Doo, jet ski or waverunner personal watercraft. That's because, if you're anything like my wife and I on our Sea Doo GTX 155's, you'll want to carry lots of  PWC riding gear with you. In fact, maybe more than you can cram into any on board storage space.
And I bet you'll also want it to be dry on PWC adventures. Unfortunately, purpose-built waterproof bags for PWC riding gear on Sea Doo tours are hard to come by from any personal watercraft manufacturer. So I looked elsewhere.
SealLine Waterproof Bags
My search quickly led to waterproof bags made for outdoors adventuring and paddle sports. And here's my product review. The SealLine® brand from Cascade Designs are the best I found for PWC riding gear. SealLine offers a wide variety of so-called "dry" bags, sacks, backpacks, duffles and pouches & cases. They are all quality manufactured to keep the waves out and the dry in. But which one to choose for my PWC riding gear?
First and foremost, it had to easily and securely fasten to the exterior of my Sea Doo watercraft. Second, I wanted a bag that made packing and unpacking my PWC riding gear as easy as possible. Third, I wanted as much extra storage space as possible without a size so big as to get in my way while Sea Doo riding.
Backpacks, Dry Sacks and Duffles
I tried several different SealLine products before settling on the one that worked best for me on Sea Doo tours. The SealLine backpacks most easily solved the "where to carry it" challenge. But a backpack didn't work for me. Because it has to be worn somewhat uncomfortably over my PFD where it might also weigh me down too much if I fell in. Besides, a backpack was inconvenient if I wanted to quickly slip on a rain jacket. And talk about looking like the Hunchback of Notre Dame! Also, the SealLine dry sacks and backpacks have handles at the top. So they don't offer as many fastening-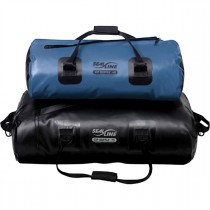 to-my-Sea Doo possibilities as other options. In addition, their top loading capability meant that I would be constantly unpacking and repacking at every overnight stop to get at anything near the bottom.
So I chose a SealLine Zip Waterproof Duffle for several reasons. Not least of which was that it opened along the side with a fully submersible YKK zipper, providing excellent and easy access to everything inside, without having to take all my PWC riding gear out. They come in two sizes (40 l and 75 l). But at 25 x 37 x 623 cm (10 x 14.5 x 24.5 in) the smaller one is a better fit on my Sea Doo watercraft.
SealLine Zip Waterproof Duffle
SealLine Wide Mouth Waterproof Duffle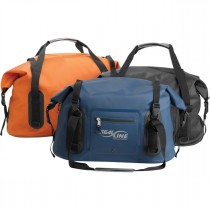 The SealLine Wide Mouth Duffle is another good option for PWC riding gear use on Sea Doo tours. Again, it comes in two sizes (40 l and 80 l). But the smaller one may be a more suitable fit (30.5 x 30'5 x 56 cm / 12 x 12 x 22 in). It's configuration is slightly more square than Zip Waterproof cousin. Plus, it has a roll down top instead of a zipper, so choosing between the two is really a matter of which one fits your own personal watercraft better and also personal preference.
Fastening SealLine Waterproof Duffle to PWC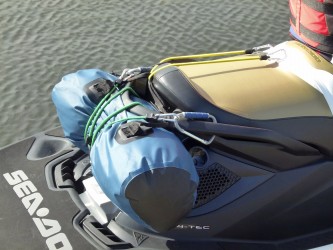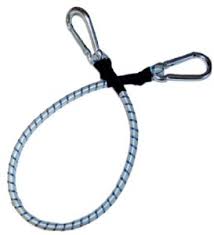 But what about securing it? Even though I wouldn't be able to easily see it while Sea Doo riding, I determined that the best place to carry waterproof PWC bags was out of the way at the back. Here, my Sea Doo grab handle and tow hook provide two solid anchor points. I bought a bunch of bungees with carabiner-style spring snap hooks. (Open hooks might pop free during the ride or their metal ends could rip the bag or Sea Doo seat or scratch the finish.).
I also found a couple of large carabineers (see photo) that fit around the Sea Doo grab handle to make fastening and unfastening even quicker without sacrificing load security. I mounted the SealLine duffle horizontally. Then I ran the bungees through its handles. As well, I placed a safety bungee from the handles to the Sea Doo passenger seat strap. With all this in place, my SealLine Zip Waterproof Duffle was rock solid and positioned well above the waves.
I've completed many Sea Doo tours with my SealLine Zip Waterproof Duffle using this fastening set up. So far, I've never had an issue. Plus, these bags are also ideal to ensure dry PWC riding gear in your front storage compartment. So, what waterproof PWC bags will work for your PWC riding gear? Check 'em all out at SealLine!
Check out more riding tips and advice!
The tips and advice in this article are the opinions of the author, may not work in every situation and are intended only for the convenience and interest of the reader, who has the personal responsibility to confirm the validity, accuracy and relevancy of this information prior to putting it to their own use.
Like This Post? Follow Me on Facebook!