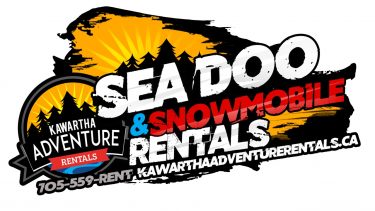 ---
---
Have you heard about Kawartha Adventure Rentals? Every day's a holiday for someone during the summer. So why not make the most fun of your time near the water by renting a Sea-Doo Spark? But where do you get one?
I guess that's why so many people in the Greater Toronto, Kawartha Lakes, Haliburton and Bancroft areas frequently ask me where they can try riding a Sea-Doo watercraft. Until recently, my answer has been that unless you have a friend willing to loan you one. Or take you for a ride. Trying one can be difficult, whether you're a beginner rider or an enthusiast.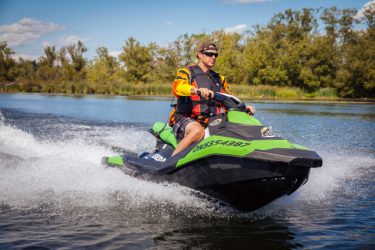 Other folks wish they could have a Sea-Doo to use for a day. Or a weekend or during their summer vacation. Like maybe when they're renting a cottage or booking a cabin at a resort. Again, this was a challenge. But it isn't anymore thanks to Kawartha Adventure Rentals.
Rent A Sea Doo
Kawartha Adventure Rentals is the brainchild of Jay Irwin, a Peterborough-based powersports enthusiast and entrepreneur. The concept is simple. Make it easy and enjoyable for anyone to enjoy a Sea-Doo adventure. Jay has developed an excellent rental package that includes watercraft, PFDs, bumpers and mooring ropes. Plus required safety gear and an operator's orientation. And you can even rent a trailer if needed.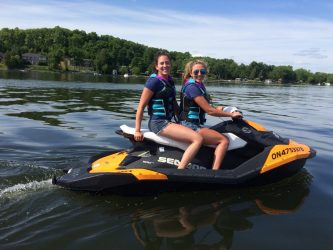 Jay provides a hassle-free rental experience. He offers a fleet of thoroughly inspected and regularly maintained Sea-Doo Spark and GTI watercraft. That's why Jay has teamed up with the pros at Gateway Powersport & Marine to provide and service his rental fleet. Pick up at his location at Burleigh Falls. Alternatively, delivery & pick up can be easily arranged at a location of your choosing.
So if you're looking for the ultimate fun on the water in the Greater Toronto, Kawartha Lakes, Haliburton and Bancroft areas this summer, give Jay a call and rent a Sea-Doo Spark!
Check out PWC rental locations in other parts of Ontario! #ontariowaterways
The tips and advice in this article are the opinions of the author, may not work in every situation and are intended only for the convenience and interest of the reader, who has the personal responsibility to confirm the validity, accuracy and relevancy of this information prior to putting it to their own use.
Like This Post? Follow Me on Facebook!