How To Planning Tips For PWC Rides…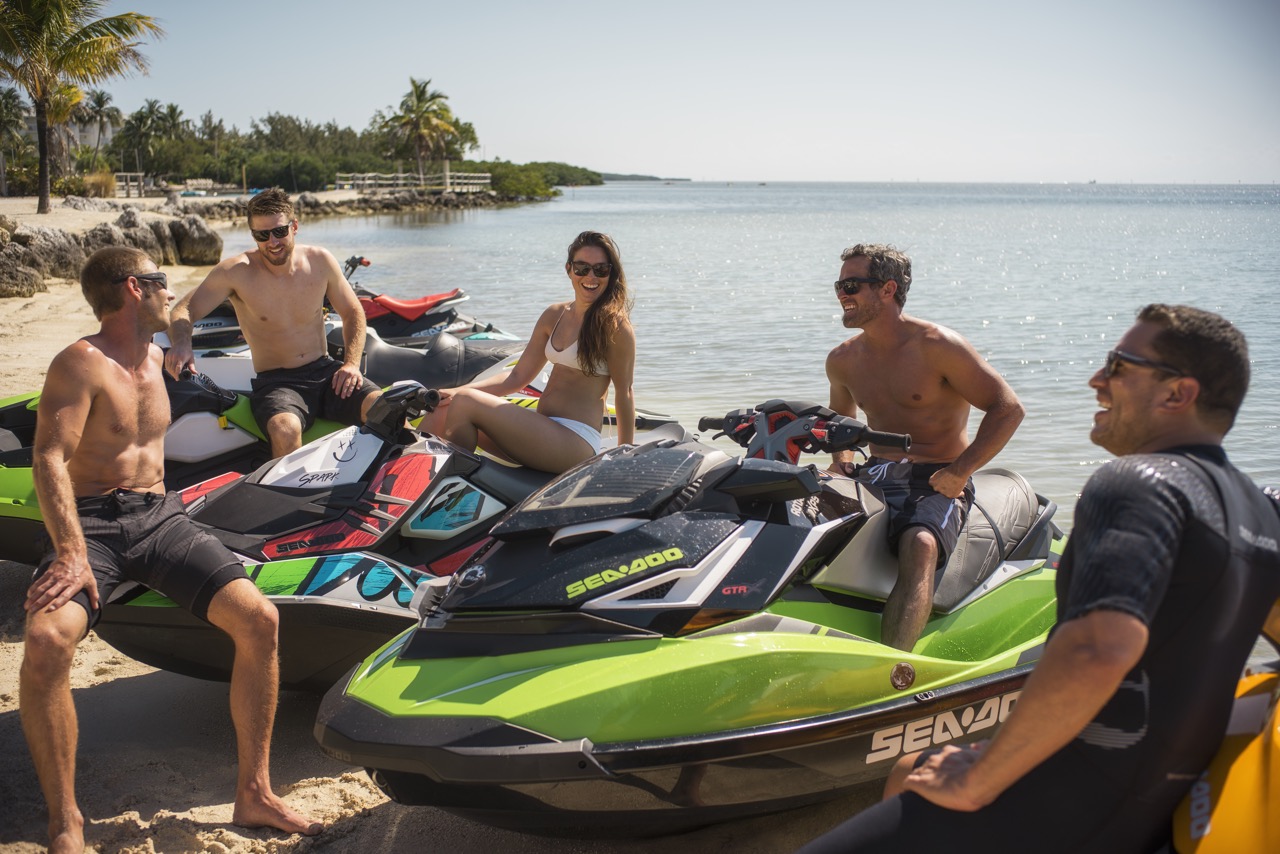 ---
---
Why do you need jet ski planning tips for your Sea Doo ride or PWC adventure? Because as soon as you decide to move out of your usual comfort zone to venture to an unfamiliar waterway on your Sea Doo watercraft, you need to be more prepared.
In fact, some would argue that getting ready for a self-guided Sea Doo tour is more important than the personal watercraft ride itself. Certainly, I've found that the better prepared I am for PWC riding to a new destination, the more enjoyable it is. So here's my step-by-step jet ski ride planner, with Ontario references, but universal advice…
Jet Ski Planning Tips: Who's Going?
Knowing how many Sea Doo riders are going, how experienced they are and how new their personal watercraft (and trailers) are will help define your destination criteria. You don't want to embark on a Sea Doo ride that's beyond participant (or PWC) capabilities or expectations. Decide if you're looking for a part-day, full day or overnighter ride.
Jet Ski Planning Tips: Where Are You Going?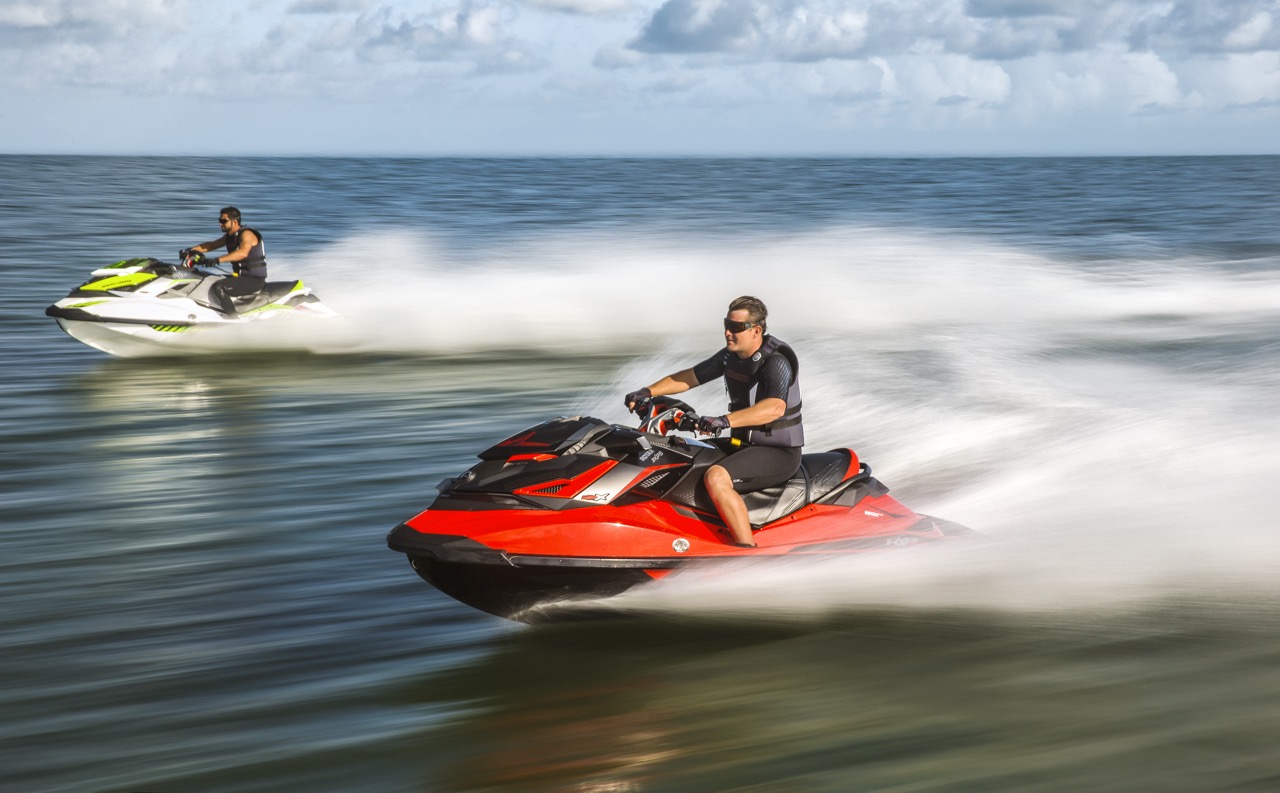 With the "Who's Going" defined, look for a destination that fits your Sea Doo riding criteria. If you want a day ride, narrow your search by eliminating locations that are too far away for the time you have available or that require overnighting. Leave out big water options like any of the Great Lakes or Georgian Bay if your group aren't experienced Sea Doo riders. Go for a waterway that's easily accessible by highway, relatively populated and has good information readily available (see research below).
Jet Ski Planning Tips: Do Some Research
You can shortcut your research by choosing a waterway destination that I've already written about. My planner articles are listed on my website under Sea Doo Tours and are updated whenever possible. They include most everything you need to know about doing a Sea Doo ride there except any recent changes. Otherwise, do your own research on the following…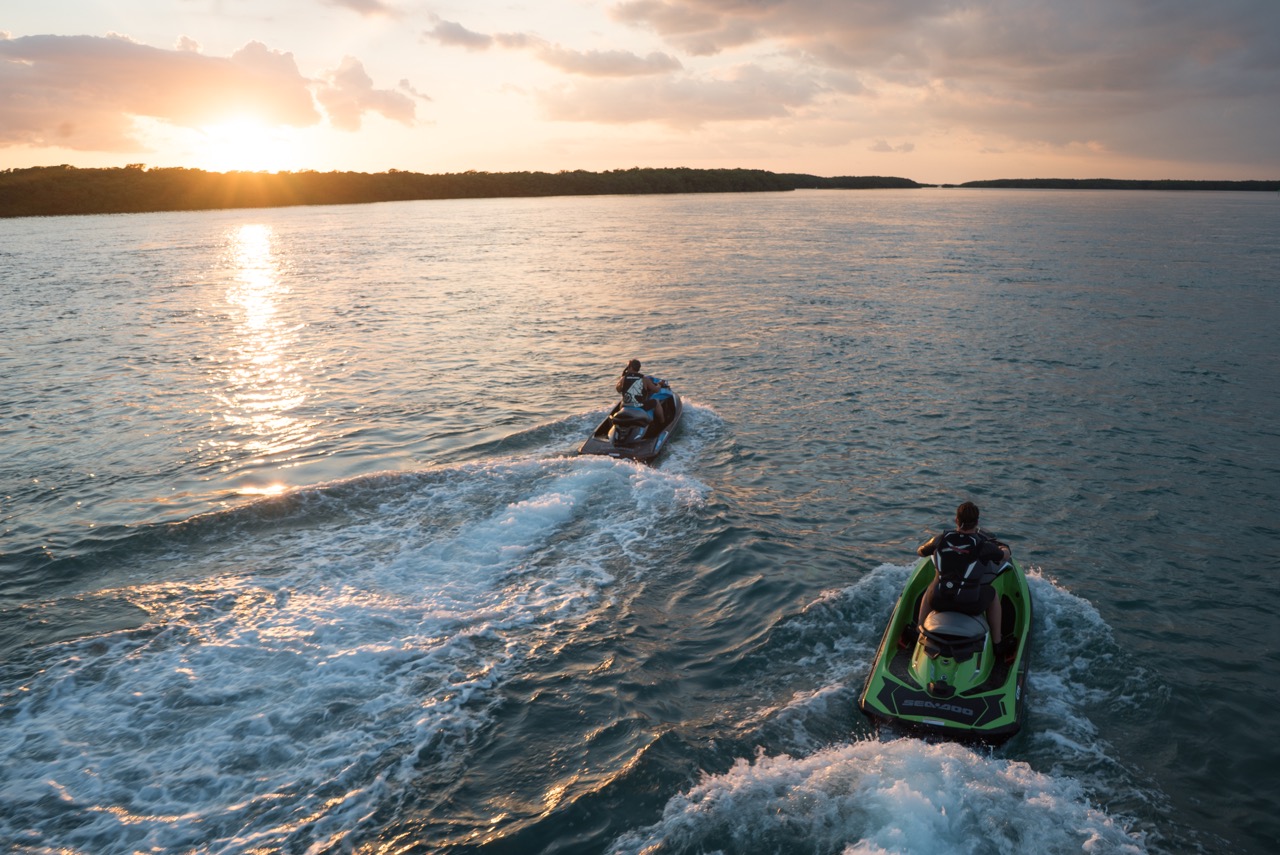 Navigability
Is the waterway open and clear of rapids, dams or other obstructions (such as bridge construction) that stop personal watercraft from getting through at certain times or not at all? For example, abnormally low water might be a problem in some years, or the St Lawrence Seaway between Cornwall and Montreal looks navigable on charts, but smaller vessels such as runabouts and PWCs are not allowed through the locks. A GPS unit and a Navionics or Garmin Bluecharts app are useful tools for Sea Doo riding.
Launching
Where can you launch your PWC and park your tow vehicle(s) & trailer(s)? What are hours of operation and is there a fee? How long will it take to launch all PWCs in your group? Are there bathroom facilities available on site?
Bypass Systems
Are there any locks or transfers on your water route, what are their hours, what do they cost and are any advance arrangements required? How many are there and what extra time will you need to go through (two ways?) on your Sea Doo ride.
Services
Where can you get waterfront fuel, food and lodgings (if required)? Do they have docks on site or nearby? What are the hours for any marinas? Is there cell service everywhere or should you carry a sat phone?
Sights
Are there any special places along the way you should plan to stop for sightseeing, shopping or photo ops on your Sea Doo ride? These range from great scenery to events to popular beaches.
Jet Ski Planning Tips: When Should You Go?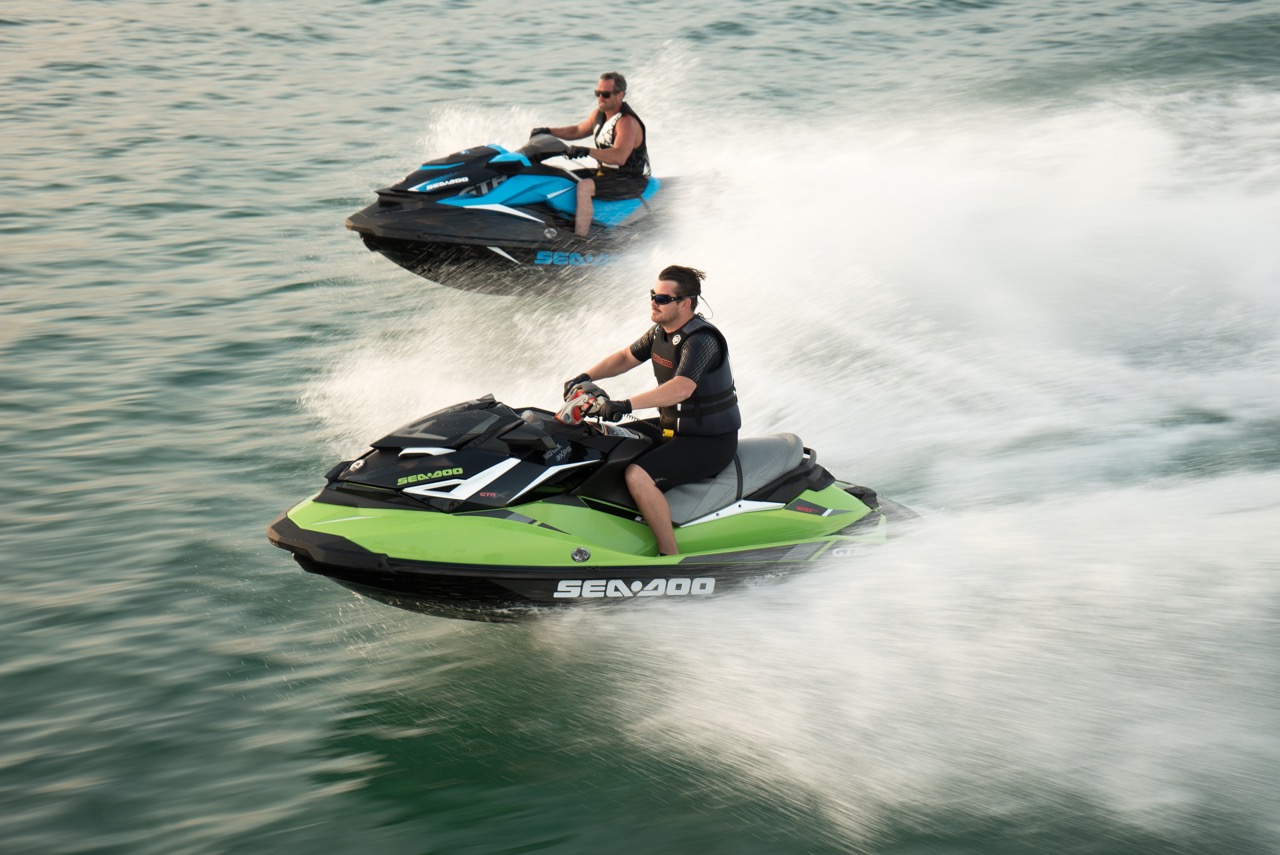 Generally, mid-July to mid-August is peak vacation time, so waterways are usually busiest then. Weekends (especially long ones) have the most traffic on the water, in the locks and at various services, so your Sea Doo ride may take longer than on a weekday. Saturdays are usually a little busier than Sundays. I like to do my Sea Doo riding on Fridays when possible to avoid most of the congestion.
Also, some waterways that are known to be shallower or have more rocks and shoals are better explored earlier in the summer when water level is highest. Finally, it's always best to set a rain date for your Sea Doo ride up front just in case Mother Nature doesn't cooperate with your original plan. Then everyone knows what the back up date is and all your planning won't be for naught.
Special Note: Make sure everyone knows exactly when and where you're meeting to launch for your Sea Doo ride. Ensure that you launch early enough that you have time to complete your Sea Doo riding before locks close or you run out of daylight.
Jet Ski Planning Tips: Prepping Your Equipment
I'm not going to elaborate much on this one, because I've already covered many getting ready topics in previous posts, including protecting yourself from the elements and riding essentials.
Hopefully, these jet ski planning tips will assist you completing an enjoyable and safe personal watercraft ride. And believe me, once you get started, your only problem will be trying to ride all the Sea Doo tours you want to do in just one summer!
Check out my favourite Sea-Doo rides!
If you enjoyed this post, check out my other riding tips.
The tips and advice in this article are the opinions of the author, may not work in every situation and are intended only for the convenience and interest of the reader, who has the personal responsibility to confirm the validity, accuracy and relevancy of this information prior to putting it to their own use.
Like This Post? Follow Me on Facebook!