All but one of my top secret products for Sea Doo tours were not intended by their makers for Sea Doo, jet ski or waverunner PWC use! That's why you likely won't find them in a personal watercraft accessories catalogue.
---
---
But in my quest to solve one problem or another for Sea Doo riding, I've adapted each of the following products for my own purposes with great success. These are some of my Sea Doo riding secrets and you may want to try any or all of them for yourself. Especially if you are a PWC beginner! In no special order, my secret products for PWC adventures are…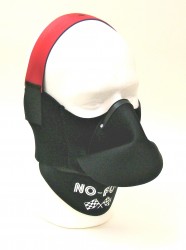 1. Secret Products For Sea Doo Tours – No Fog Mask
Problem: Sea Doo riding in the rain is painful, with each drop slamming into my skin like a tiny needle prick. And the face is especially sensitive and vulnerable. Also, even if there's no rain on a Sea Doo ride, my face can suffer if it's really windy or cold.
Solution: The No Fog Mask is made as a protective breath deflector. It's worn under a snowmobile helmet to keep the visor from steaming up. Made of neoprene and fastened with Velcro, the way it fits over the nose and lower face makes it ideal protection for Sea Doo riders. Especially when worn in combo with a peaked ball cap (held on by the No Fog head strap) to shelter my forehead and wrap around glasses or goggles for my eyes.
2. Secret Products For

Sea Doo

Tours – MaxFit Gloves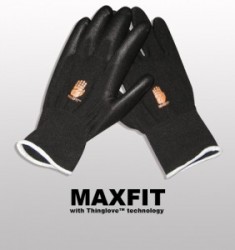 Problem: The back of my hands get sunburned because they're exposed to the sun while I'm Sea Doo riding all day. But neoprene gloves are hot, sweaty and don't breath. Also, my handle bar grips get slippery and harder to grip when they're wet.
Solution: Ultra thin and skin friendly MaxFit Gloves deliver incredible grip, dexterity, touch sensitivity, comfort and are very quick drying. This makes them ideal for PWC riding. The backs are breathable yet protective. Meanwhile, the palms have a polymer coating that provides incredible grip even when wet or oily. I also use MaxFit to open bottle and jar lids.
3. Secret Products For

Sea Doo

Tours – SEE™ Waterproof Pouch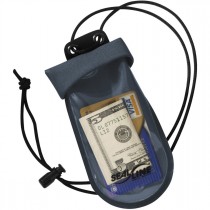 Problem: I don't want to take my wallet out when docking for food or fuel and risk dropping it in the water.
Solution: I use a SEE Waterproof Pouch. It hangs around my neck and lies flat against my chest under my PFD. Because it's totally waterproof, I can carry whatever documents I need, plus cash, credit card and boater's licence. So I always have them with me on a Sea Doo ride. And they're all I need during a normal day on the water. So now I never have to take out my wallet and risk getting it wet or dropping it in the water.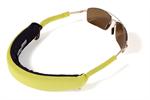 4. Secret Products For Sea Doo Tours – Floating Retainers
Problem: No matter how well they fit, it's too easy to lose a good pair of sunglasses while PWC riding. And then the rest of the Sea Doo ride can be a chore if I don't have a spare set and have to squint all the way home.
Solution: There are a variety of floating retainers available that help my glasses stay on better and keep them afloat if they come off.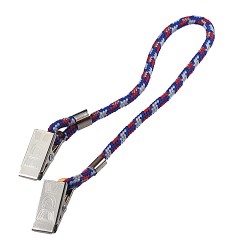 5. Secret Products For Sea Doo Tours – Hat Clips
Problem: Any headgear or hat worn to protect my head from too much sun while Sea Doo riding may blow off and get lost.
Solution: Hat clips are a nifty little device that attach to the back of my hat and the collar of my shirt or PFD. If my hat blows off, it falls done my back where I can retrieve it easily.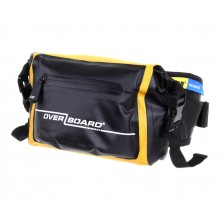 6. Secret Products For Sea Doo Tours – Waist Pack
Problem: I need more waterproof storage space for Sea Doo riding. Some PWC's don't any and most don't have enough.
Solution: I wear a waterproof waist pack to carry essentials that I want to keep dry and handy. My wife uses hers as a purse.
7. Secret Products For Sea Doo Tours – Dry Shoes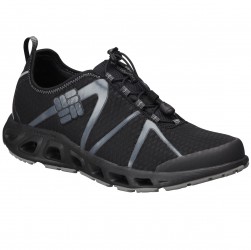 Problem: Neoprene booties are yucky and sandals aren't substantial enough for Sea Doo riding. But I need good foot protection both on board and off.
Solution: The best I've found are Powerdrain Cool shoes by Columbia (also see Columbia Drainmaker III Shoe). They look like running shoes. But they are also quick drying, with soles that protect against hard stones underfoot and uppers that stop sunburned feet. Click here to see my review.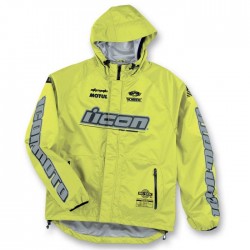 8. Secret Products For Sea Doo Tours – Rain Jacket
Problem: Getting caught in the rain while PWC riding is painful, wet and can also be chilly.
Solution: Icon's PDX Mens and Ladies Rain Jacket is made for motorcycling. But it works well for Sea Doo riding too, keeping out rain, wind and cold. I bought a larger than normal size to fit over my PFD. And when I put up the hood and pull it tight, it stays on. Not too bulky to fold and store in my PWC either.

9. Secret Products For Sea Doo Tours – Ear Plugs
Problem: When I'm zipping along on my PWC for hours on end, the wind can get irritating in my ears.
Solution: Earplugs are mostly intended as noise protection. But they can also keep the wind out of my ears while Sea Doo riding. I buy ones that are tethered together so they are less likely to blow away if one falls out and to get lost. Available at most building or safety supply stores.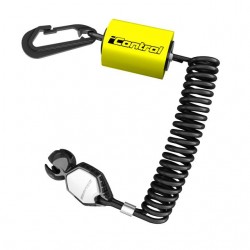 10. Secret Products For Sea Doo Tours – D.E.S.S. Keys
Problem: Each Sea-Doo Digitally Encoded Security System (D.E.S.S.) key is pre-programmed to work only on one watercraft. So if I lose it or it's damaged on a Sea Doo ride, I'm not going anywhere until I get to a Sea Doo dealer.
Solution: Each Sea-Doo watercraft is available with the main D.E.S.S. and a D.E.S.S. Learning Key (speed governed). I have two Sea-Doo watercraft. So I have my dealer program all four D.E.S.S. keys the same. This way, I always have a spare handy that enables me to Sea Doo ride at touring pace.
Okay, now you know some of my Sea Doo riding secrets. Your turn to tell me some of yours!
Check out more riding tips and advice!
The tips and advice in this article are the opinions of the author, may not work in every situation and are intended only for the convenience and interest of the reader, who has the personal responsibility to confirm the validity, accuracy and relevancy of this information prior to putting it to their own use.
Like This Post? Follow Me on Facebook!