PWC Riding Gear For Easier Jet Ski Docking…
---
---
Having the best docking equipment on board your jet ski, waverunner PWC or Sea Doo watercraft is important. Just like mastering the docking techniques I outlined in my how to dock properly article. Without it, docking your personal watercraft on a Sea Doo tour can be chancy.
So what docking equipment should Sea Doo riders carry in their PWC riding gear while recreational boating on PWC adventures? There are four key items necessary to be secure and damage-free on Sea Doo tours…
Docking Equipment – Marine Rope
No Sea Doo rider should count on just any old piece of rope to secure your valuable jet ski to a dock (or to a cable in a lock). Look for braided nylon rope especially made for marine use. Nylon is strong, stretchy and withstands damage from prolonged exposure to sunlight. For my main docking line at the front, I prefer PWC docking rope that is 1.27 centimetres (½") in diameter and 3.65 metres (12') long. At the back, I tie up with a bungee style rope. There are a myriad of PWC riding gear choices for Sea Doo riding as I indicated in my article about the Best Marine Rope.
Docking Equipment – Portable Dock Cleats
Sea Doo riders will usually find cleats or rings affixed to docks for boats to tie to. But not always…sometimes one or more are missing; other times, they are spaced for larger boats and thus too far apart for jet ski convenient use. And on other occasions, existing cleats may already be in use – all of which are good reasons to carry portable docking cleats with your PWC riding gear. For example, InstaCleat, PortaCleat or EZE Docker. This handy hardware slips and secure easily between any dock boards and provides Sea Doo riders with the flexibility to dock almost anywhere.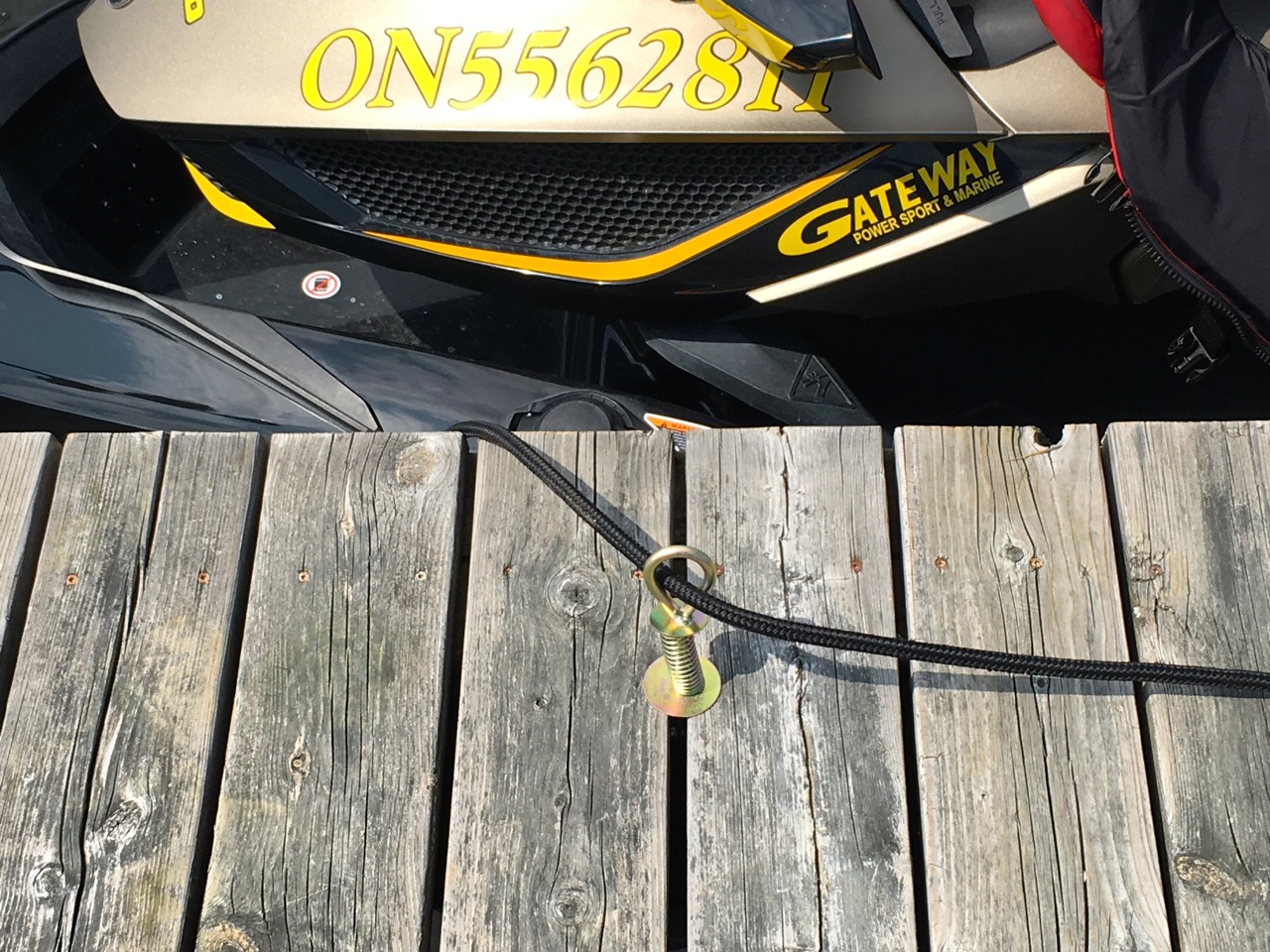 Docking Equipment – PWC Fenders
Here's another PWC riding gear essential. It's rare to find a dock that perfectly fits your personal watercraft when you go Sea Doo riding. Mostly, they're too high, too low, too rough or too exposed. So even when you successfully tie up with the proper marine rope and portable cleats, significant damage can happen as your jet ski bobs and shifts from wave and current action. You can avoid harm to your PWC with fenders such as those made by Sea Doo or Hull Hugr.
Docking Equipment – Cable Lock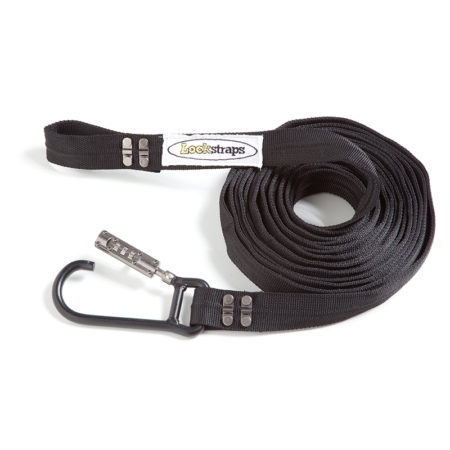 For most short stops on Sea Doo tours, locking your jet ski to the dock probably isn't necessary. But for overnight docking at the cottage or a Sea Doo riding destination without much security, locking it up makes sense and may also be an unspoken requirement in the fine print in your marine insurance policy. A long bicycle cable lock works as does a product I use called Lock Strap.
Carrying docking equipment as part of your PWC riding gear is easy and great for peace of mind on Sea Doo rides. Now if could only figure out how to carry a small step ladder to climb to the top of cruiser docks that tower high above my moored Sea Doo watercraft…
If you enjoyed this post, check out my other riding tips…
The tips and advice in this article are the opinions of the author, may not work in every situation and are intended only for the convenience and interest of the reader, who has the personal responsibility to confirm the validity, accuracy and relevancy of this information prior to putting it to their own use.

Like This Post? Follow Me on Facebook!