What To Know About Jet Ski Shopping…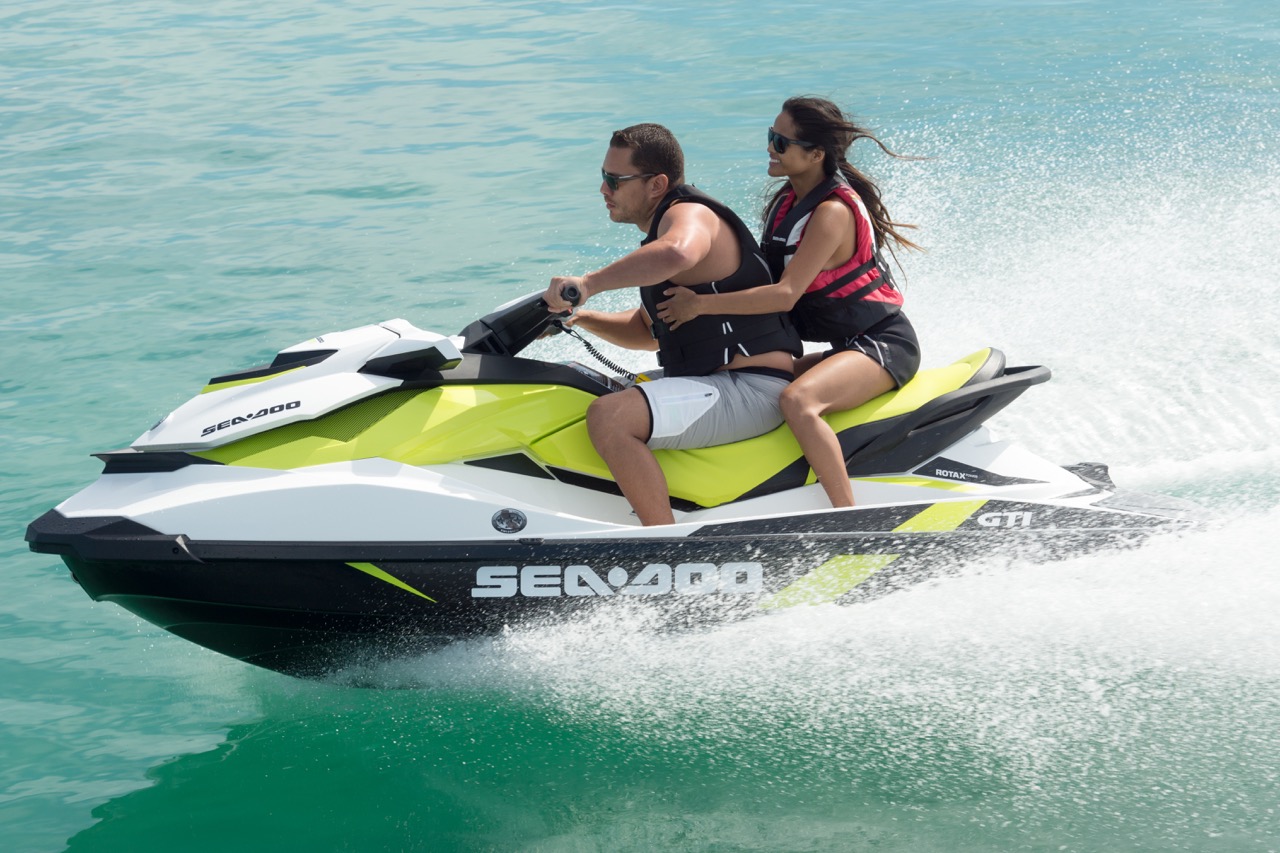 ---
---
Where does a total jet ski novice go in search of information about how to get started personal watercraft riding? Typically, I provide expert PWC advice and tips for jet ski riders on Sea Doo tours. I assume some level of prior powersports participation. But…
That doesn't help someone with little or no previous experience. Someone that may have a casual curiosity about how to get started personal watercraft riding. But who doesn't own a jet ski, hasn't been on a PWC or doesn't know recreational boating basics. If this is you or anyone you know, consider these preliminary fundamentals before embarking on a PWC adventure…
Get Started Personal Watercraft Riding – Marine Experience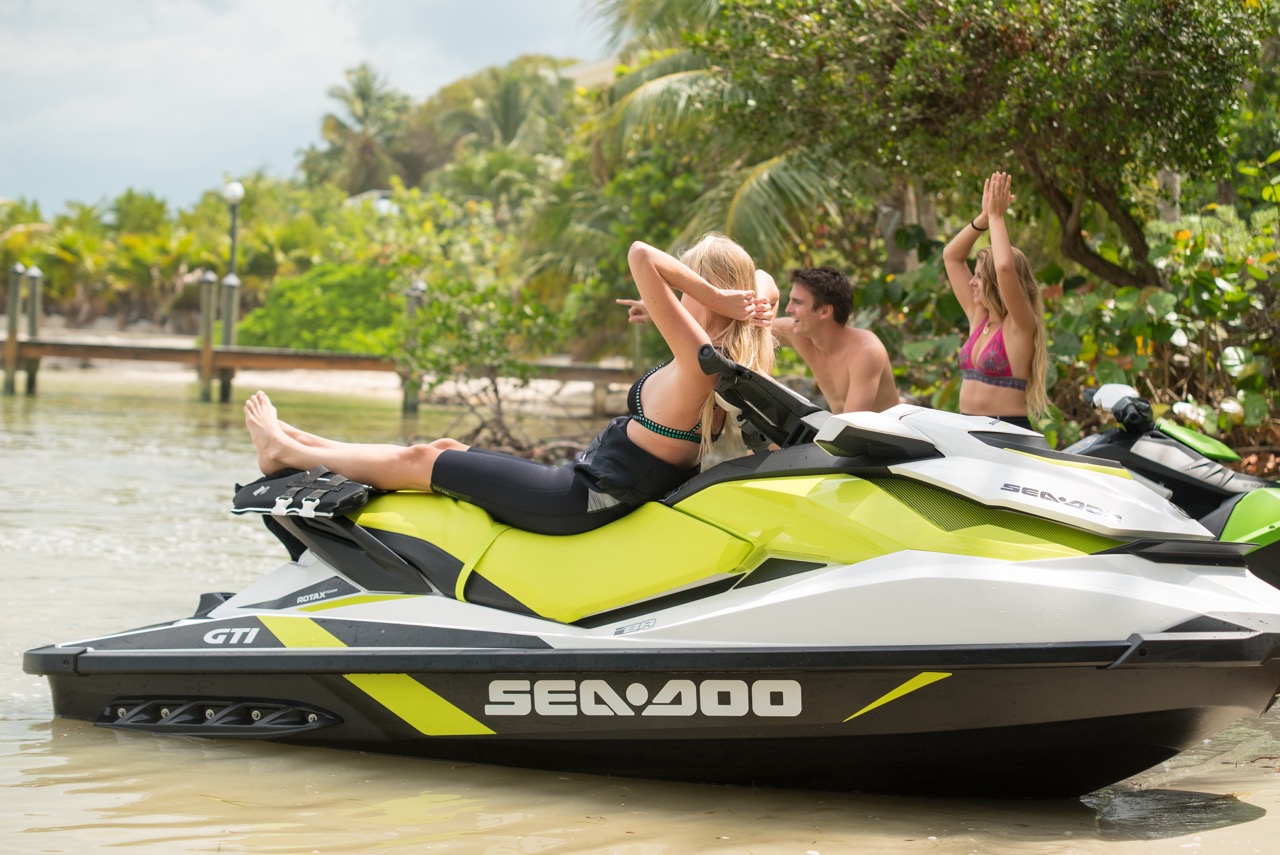 Do you have any previous experience around the water? Maybe you are already a recreational boater, angler or cottager. Or know how to operate a motorboat. Perhaps you grew up at a family cottage, went to summer camp by a lake, or did some swimming, water sports or paddling? If so, you're probably already somewhat familiar with basics like what personal flotation device to wear or how to dock properly.
The point here is to do an honest self-appraisal about your experience and comfort level around the water. Not having any doesn't mean you shouldn't get started personal watercraft riding. It just means it's time to learn about being on and near the water. As well as how to make yourself a competent jet ski, waverunner or Sea Doo rider.
Get Started Personal Watercraft Riding – Powersports Experience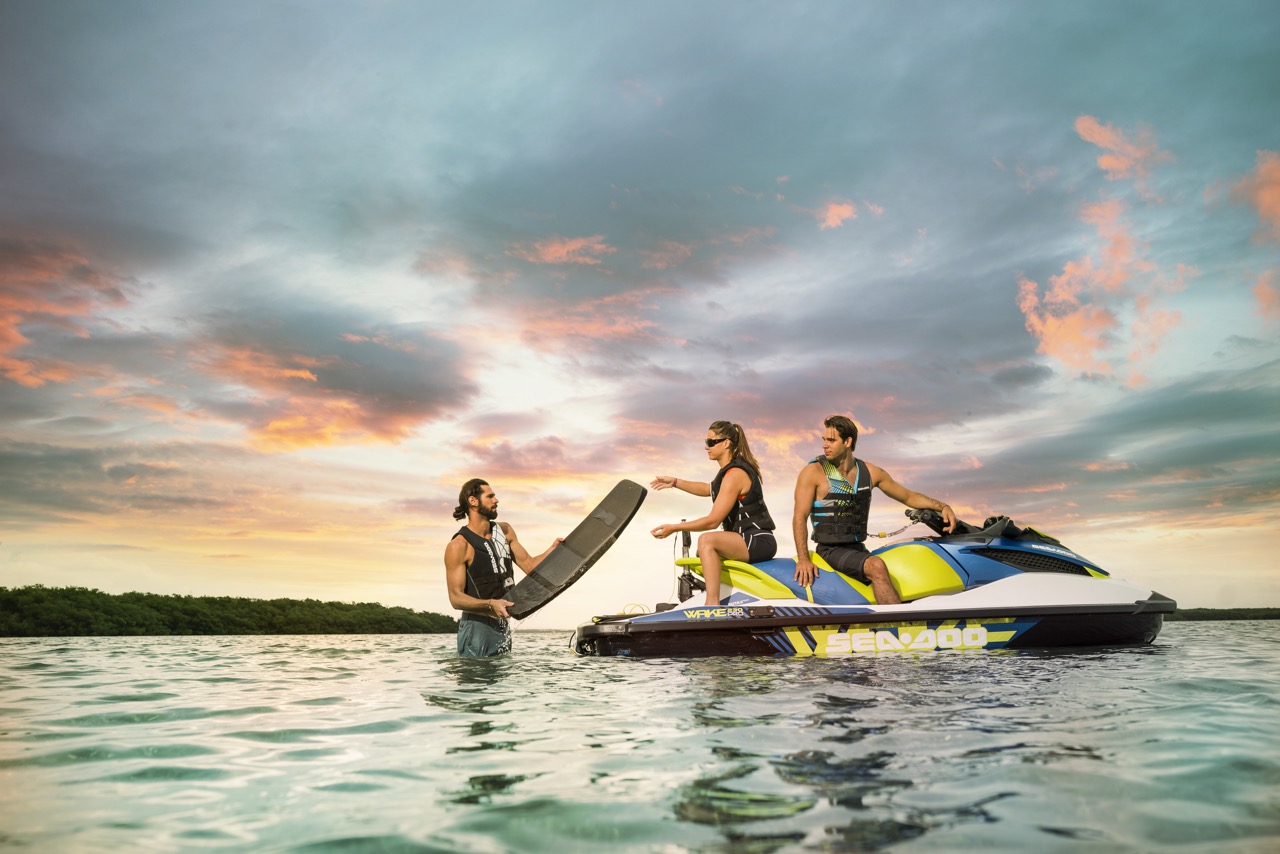 Maybe you don't have much marine know-how. But what about land-based motorsports such as snowmobiling, ATVing or motorcycling? Any familiarity you've acquired with these recreational activities will stand you in good stead for your entry into personal watercraft riding. Everything from understanding jet ski throttle and brake levers, to knowing body English and balance, to being comfortable with steering control and how engine power feels are valuable for Sea Doo riding. So are any mechanical / troubleshooting skills, riding etiquette or fuelling experience you've picked up along the way.
Get Started Personal Watercraft Riding – Visualize Yourself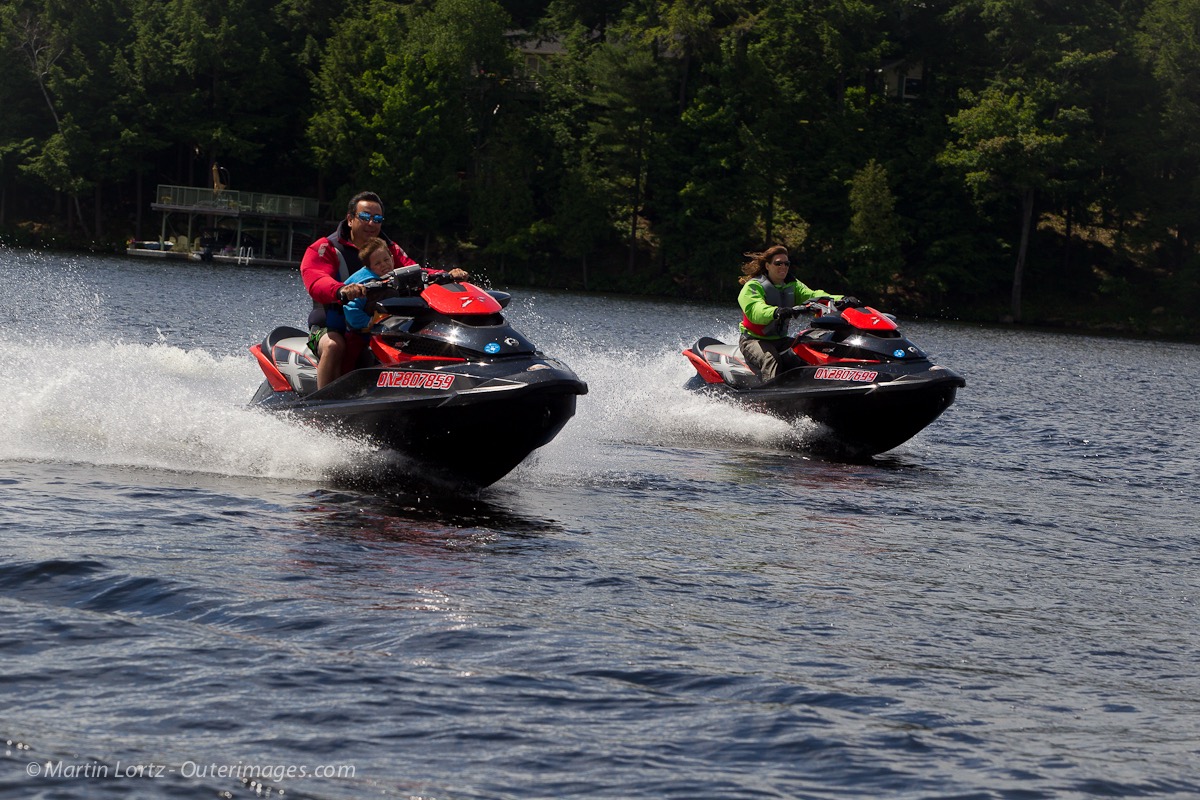 It's important to think from the get-go about what you picture yourself doing with a jet ski. Do you see yourself primarily using it for casual tooting around your cottage? To visit neighbours or as a tender for your cruiser? Do you imagine yourself mainly playing with it, doing tricks, or using it for tow sports? Maybe you've got the exploring bug and envision yourself riding around for different waterway PWC adventures or even going on a Sea Doo tour. Do you picture yourself mainly on small lakes and rivers? Or will you spend more time around big water?
Finally, do you visualize yourself normally riding as the only one aboard your jet ski? Or do you see it as more of a multi-passenger vehicle? Are you in fact the main rider or will others also use it? Do you always want to ride double? If not, you may need more than one personal watercraft. These mental impressions will go a long way to determining how to get started personal watercraft riding.
Get Started Personal Watercraft Riding – Practical Logistics
Your next step is to consider where you live and where you will most often do your Sea Doo riding. Unless you actually reside on the water and have a dock or nearby marina, where are you going to keep your jet ski? And how are you going to get it to and from the water? Do you have room to park a PWC at home? At the cottage? On water or off? How will you get it back and forth from your dealer for service as required?
It may well be that you will need a personal watercraft trailer. Where will you keep that? What will you tow it with and where will you store your jet ski(s) and PWC trailer in the off-season? These considerations will help refine your mental impression of what you need to get started personal watercraft riding.
Get Started Personal Watercraft Riding – Try It First
So you've moved from wishful thinking to thoughtful action. But before purchasing, talk to friends who are already jet ski owners for their opinions, insights and PWC advice. Visit several dealerships to familiarize yourself with what brands and models are available. This will help you understand and work through my list of personal watercraft buying tips.
But before making any commitment, try a test ride. You can do this through a dealership, with a friend who has one, or by renting one for a couple of hours. Depending on where you live, to do this you may need a licence. In Canada, it's called a Pleasure Craft Operator's Card. You can obtain one easily online after completing a simple test. This card is not personal watercraft specific. Instead, it's for all recreational boaters, to make sure everyone on the water knows the basic "rules of the road". Prior to any test riding, I also suggest checking out my safe Sea Doo riding tips.
When you do decide to buy your own personal watercraft, you'll discover a wealth of great jet ski advice, PWC riding tips and much more throughout the rest of my website. Here, you'll also find many self-guided Sea Doo tours you can do to expand your personal watercraft riding horizons. So why not get started your PWC adventures today?
Check out my favourite Sea-Doo rides!
If you enjoyed this post, check out my other riding tips.
The tips and advice in this article are the opinions of the author, may not work in every situation and are intended only for the convenience and interest of the reader, who has the personal responsibility to confirm the validity, accuracy and relevancy of this information prior to putting it to their own use.
Like This Post? Follow Me on Facebook!